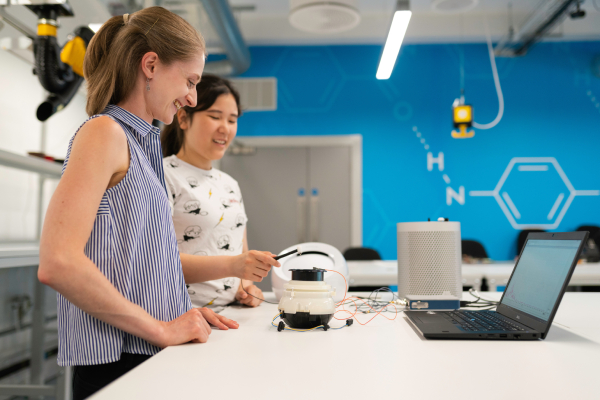 Product innovation refers to creating new or improved products that offer unique features or benefits to customers. In today's highly competitive market, product innovation has become critical to business success. Innovative companies can differentiate themselves from competitors, attract new customers, and increase customer loyalty.
Successful products have several similarities, the most important being that they solve a problem for their customers. They provide a solution to a need or pain point that customers may have. Additionally, successful products are often easy to use, offer good value for their price, and are supported by effective marketing and customer service.
In this article, we will explore the 7 stages of product innovation, from idea generation to launch. We will also discuss where to manufacture a new product and the importance of working with a product design services company. By the end of this article, you will better understand the product development process and the key factors that contribute to successful product innovation.
The 7 Stages of Product Innovation
1. Idea Generation
The first stage of product innovation is idea generation. To generate ideas, it is essential to identify unmet needs or pain points that customers may have. By identifying these needs, companies can create products that provide solutions to those needs and thus differentiate themselves from their competitors.
Various techniques for generating product ideas include brainstorming sessions, customer feedback, competitor analysis, and trend analysis. Brainstorming sessions involve gathering people and encouraging them to generate as many ideas as possible. Customer feedback involves asking customers what they need and wants from a product. Competitor analysis involves studying competitors' actions and identifying opportunities to improve their products. Trend analysis involves identifying emerging trends in the market and creating products that align with those trends.
2. Concept Development
Once an idea has been generated, the next stage is concept development. This involves defining the product features, benefits, and target audience. Product features refer to the product's specific characteristics, such as size, colour, and functionality. Benefits refer to the product's advantages to the customer, such as convenience, time-saving, or cost-effectiveness. The target audience refers to the group of customers that the product is designed for.
Defining a clear and well-defined concept is crucial for the success of a product. It ensures that the product meets the target audience's needs and is differentiated from competitors.
3. Market Research
Before moving forward with product development, it is crucial to validate the product concept. This involves conducting market research to gather customer feedback and identify potential issues with the product concept.
Market research can be conducted through surveys, focus groups, or customer interviews. Surveys involve gathering feedback from a large group of people through a questionnaire. Focus groups include gathering a small group to discuss the product concept in-depth. Customer interviews involve one-on-one conversations with potential customers to gather feedback and insights.
4. Product Design
Once the product concept has been validated, the next stage is product design. This involves creating a detailed product layout, including its physical appearance, functionality, and user interface.
When designing a product, it is essential to consider factors such as usability, safety, and manufacturability. The product design should be user-friendly, safe, and easy to manufacture.
5. Prototype Development
After the product design has been finalised, the next stage is prototype development. Creating a working prototype allows companies to test the product and identify potential issues before moving forward with mass production.
During the prototype development stage, the product is tested and refined to ensure that it meets the target audience's needs and is functional, safe, and easy to use.
6. Manufacturing
Once the prototype has been approved, the next stage is manufacturing. Choosing a manufacturing location involves considering production costs, quality, and logistics.
Manufacturing involves sourcing materials and establishing production processes to ensure that the product is manufactured efficiently and at a high quality.
7. Launch
After the product has been designed, prototyped, and manufactured, it's time to launch it. The launch stage involves creating a marketing and promotion plan to introduce the product to the target audience. This stage also establishes distribution channels to ensure the product reaches customers efficiently.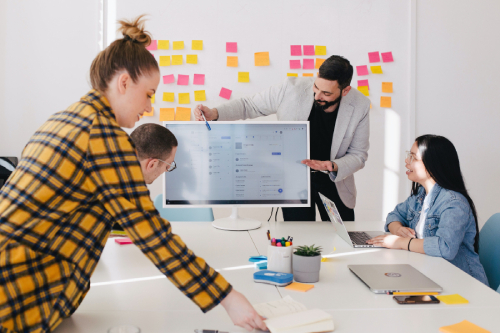 Effective marketing and promotion are critical to the success of a product launch. Companies can use a variety of tactics to promote their product, including advertising, social media, influencer marketing, and public relations. The messaging should highlight the unique features and benefits of the product and how it solves a problem or meets a customer's need.
Companies must ensure that their product is easily accessible to their target audience. Establishing distribution channels involves choosing the best channels to reach customers, such as online marketplaces, retail stores, or direct-to-consumer sales. It's essential to consider cost, convenience, and the target audience's shopping preferences when choosing distribution channels.
Factors To Consider When Choosing a Manufacturing Location
When deciding where to manufacture a new product, several factors must be considered. The choice of manufacturing location can significantly impact production costs, product quality, and shipping logistics.
Affordable Production Costs
Companies need to consider the cost of production when choosing a manufacturing location. This includes labour costs, raw material costs, and overhead costs. Choosing a location with lower production costs can help companies save money and increase profit margins.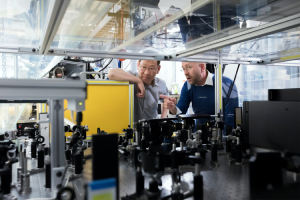 High-Quality Manufacturing Capabilities
The quality of the manufacturing capabilities is also an important consideration. Companies should look for locations with a skilled workforce, modern production facilities, and quality control processes to ensure the product is produced to high standards.
Efficient Logistics and Shipping Infrastructure
Efficient logistics and shipping infrastructure are crucial for getting products to customers quickly and cost-effectively. Companies should consider the proximity of the manufacturing location to key markets and the availability of transportation options such as ports, airports, and highways.
Importance of Working with An Experienced Product Design and Development Partner
Working with an experienced product design and development partner can be crucial for success when developing a new product. A product design service company can provide valuable insights, expertise, and resources to help bring a product from concept to launch.
Improved Product Design
An experienced product design and development partner can provide valuable input and expertise to help refine the product design and ensure that it meets the target audience's needs.
Efficient Development Process
A product design services company can help streamline the product development process by providing resources, expertise, and guidance throughout the different stages of development.
Cost Savings
Working with a product design services company can help companies save money by providing access to resources and expertise they may not have in-house.