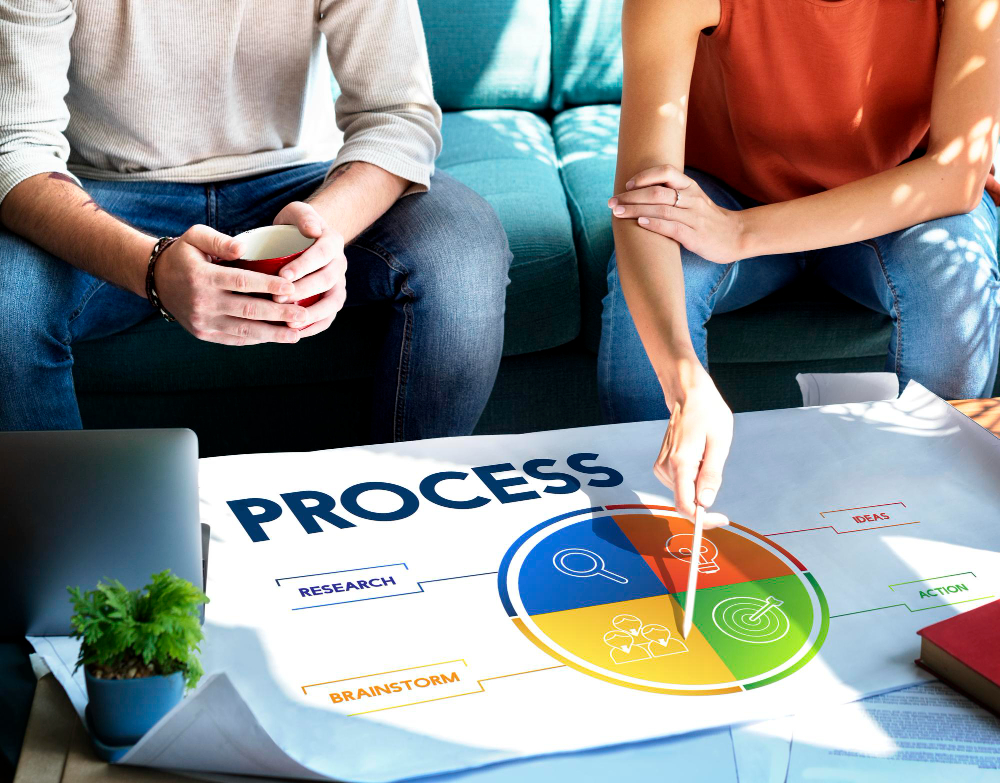 In and of itself, product development is no simple feat. To the untrained eye, it involves masterful planning, complex processes requiring accurate mathematical precision, and a good amount of monitoring when the actual production gets underway. A new product results from hundreds, if not thousands, of hours spent in the planning process alone because product design is not as simple as sitting in front of a drafting table and whipping up a lovely sketch.
The development team could take weeks, and sometimes even months, poring over research that goes along with the plans to see if everything logically fits together, and only then will they begin to move on to whatever next phase is included in the plans. The first part of the entire development process already sounds tedious on its own, and this does not even count the potential troubles and challenges that come up along the way.
However, the irony is that a product manager is never happy or content unless these challenges arise because when they do, the product manager will know when and how to deal with them. Knowing the problems and issues will be far more beneficial to the design process than not knowing that these issues exist and then suddenly manifest at the worst possible time.
What are the More Common Challenges that Hamper Product Development?
Idea Generation
A stark and undeniable proof of humanity's progress can be seen in the innovations we enjoy thus far. This includes solving common problems we face every day, all thanks to successful product development. It wasn't like this in the earlier days when people had to make do with what they had.
The good thing about these earlier times was that the product development challenges were mainly focused on creating solutions for problems that had none. Because there were a lot of problems that needed solutions back then, having to create a new product did not come with the concern that there was already an existing one that the new product needed to compete with. This created an excellent atmosphere for idea generation, as the sky was the limit back then.
Today, however, idea generation is much more of a challenge because with the sheer number of products already in the market, finding a new consumer problem with no solution by way of product is quite the task. Idea generation today is more than simply settling back, letting your imagination run wild, and trying to create a unique idea to create a product.
This is a significant problem because many companies are only competitive. After all, consumers continue to use their products. Once the consumers see their product as old, outdated, and replaceable by the newer brands, it's all downhill for these companies.
New product development challenges today include reinventing an existing product enough so that consumers will not tire of it and maybe even look at it with new eyes.
Concurrent Product Development Considerations
The saying "there's an app for that" has never rung more true than it does today. What started as a joke has become an industry standard, as many released products today come with an app that helps the user monitor, manage, or tweak the product's settings. This is just one example of concurrent product development considerations, as items today have a tool that helps use the item better. The reality is that this is not a new practice, as it is all based on after-sales support.
The difference is that instead of reaching out to a customer service professional, users can make whatever fixes or modifications they want or need. This now goes into almost every product, as consumers today prefer having better control over the things they purchase or acquire. Throughout the development process, crafting a new product is done so that whatever the product's default is usually the optimal operational state. In cases where adjusting the default settings is impossible, consumers are still provided with options to let them adjust colour, tone, volume, or whatever else could be tweaked on the product without interfering with operational stability.
These considerations are now also considered challenges because apart from ensuring that the product development team brings out a product that will operate optimally, there is also a need to create options that the consumer could tweak to their heart's content, even if unnecessary. This is because consumers today like to feel empowered when they make a purchase, as they also need further validation that they made the correct choice in getting the product.
Price Point Formulation
Trying to put an actual price on a newly developed product is akin to telling a recruiter you are asking the price for a job without knowing its particulars. If you give them an asking salary that is too high, they might think that you have a bloated perspective of your skills, and if you give them a figure that is too low, they will think you are just a rank amateur.
However, looking at the development cycle of a new product provides far more information than a job ad, as the resources used would be included there, the same with person-hours invested in the creation and any other cost or expense that went into the production of the product. These things could serve as metrics to determine the price point of a new product, particularly if the new product does not have a direct competitor already out in the market.
There is also the matter of the product requiring something else to make it operational, such as a program. This would mean that there was software development involved in the production, and that, of course, should also be factored into the price. A new digital product created today will most certainly require software or a driver to go with it to be used.
There are also instances where the product designer is someone of significant renown, such as food products developed by famous chefs or perfumes where the endorser, who might be a celebrity, is said to be directly involved during creation. The irony is that in many cases, the factors mentioned are the main determiners when considering the price point of a new product, with customer needs coming in last.
This is because some products were intentionally created to be purchased, used, and owned only by a select group in society, giving the product the benefit of exclusivity. This exclusivity will allow the brand to escalate the product's price point even further, sometimes up to astronomical levels.
Production Deadlines
Some of the greatest product-related disasters in history involve a brand that invested heavily in marketing and advertising efforts, drumming up consumer expectations so that the anticipation would garner even more potential buyers due to the growing excitement. The disaster occurs when the brand miscalculates the time it takes to bring the product to market, leaving consumers with high expectations hanging high and dry.
The planning stage of every new product development project should consider what product design and development team should prioritise relevant to timing because if the product fails to make it to the market as promised or if it is significantly delayed due to issues during production, there is a good chance that more troubles would ensue and bring everything down eventually.
Other than being a solution to a consumer problem, providing the solution is also a great way to fulfil customer satisfaction because it is common knowledge that a happy customer will eventually join the ranks of the captive audience of a brand.
The entire time involved in the product development process should be studied keenly and closely so that any delays can be spotted, any potential snags avoided, and the item gets to the target audience within an acceptable amount of time. There are certain products where the time it takes from production to getting the item to market is crucial, and the agreed-upon schedule is non-negotiable.
Even More Challenges Over the Horizon
These are just a few of the challenges in product development, and there are many more that often take the production team by surprise, which is why having contingency measures in place is always a good idea whenever building a process because such measures could save everyone involved a lot of time, effort, and headaches. Some of these challenges could even pose a problem regarding the final product's quality.
There are many instances where a company decided to cut corners and substitute production resources and materials that were cheaper but of inferior quality to the usual ones, which would result in an equally inferior quality outcome.
This change in quality was not much of an issue during the early days of consumerism. Still, people today are more intelligent, more intuitive, and more demanding when it comes to getting their money's worth when they invest or purchase something, which is why it is always important to consider the biggest challenges in product development and have a long, hard look at how to avoid these issues either or at the very least mitigate the damaging effects to the product.