Quick Response (QR) Technology is an advanced innovation that became a readily available solution. It's a type of barcode that can be read by a digital device and store information in the form of a series of packed pixels.
With all these advanced innovations, it can be said that a new era is starting to bloom - the Contactless World.
Smartphones: Convenience at the tip of your fingers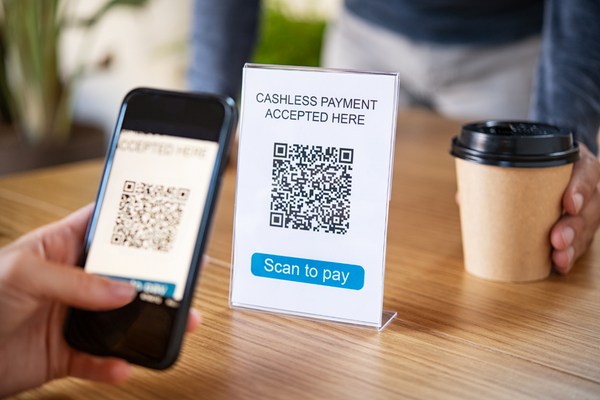 One can consider the pandemic the inception of the contactless world and a comeback for QR technology. Masahiro Hara invented QR Technology in 1994. But even after it was made available to the public in 2010, its use wasn't popular.
Today, smartphones are essential tools as we move towards digitalisation. Older Smartphones needed a third-party application to read the QR Codes. But the latest models of Apple and Android have introduced built-in QR scanners that have simplified the process to a great extent.
Apple's iOS 14 update took it a step further, allowing iPhones to detect more minor QR Codes and scan them. And as the need arose, QR codes were seen as an effective solution to prevent the further spread of the disease and a move towards convenience.
QR Codes and the Contactless World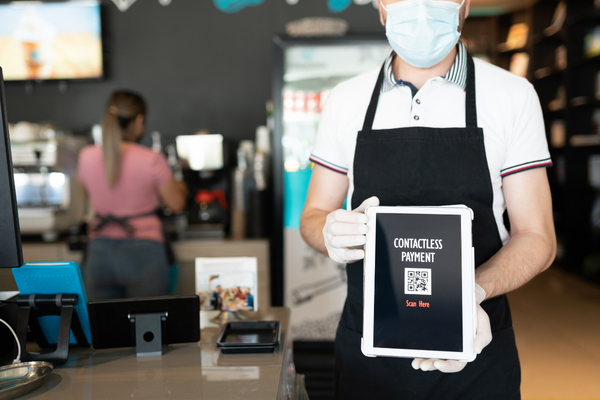 Marketers are now using QR codes in all kinds of applications. Contactless transactions have been implemented worldwide as part of standard safety protocols.
The traditional mode of payment won't disappear completely. But due to convenience, many are shifting from using cash to contactless payment methods.
The hospitality industry has developed a different mode of service delivery to lessen the risk of fomites and other contaminant exposure. Even restaurants supplement the use of physical menus with QR code contactless menus.
With native applications, smartphones can scan a QR Code, trigger an application or a webpage, and proceed with the task. Scanning QR codes was one of the modes used by establishments' owners to gather information about them before they can enter their premises.
100% Contactless World
Though it is seemingly impossible to experience contactless at 100% capacity, there are still several scenarios where it is possible to use QR Codes.
Recently, some ATMs have been integrating QR scanning to trigger the ban's application. Users can navigate through the application and proceed with their transactions by remotely controlling the ATM from the connected device.
Benefits of using QR Codes
QR Codes are the heroes we never knew we needed until they were forced into our hands. QR Codes are already known for the number of benefits they offer, even before the pandemic and before people's efforts to lessen direct surface contact.
Direct access to the website
Customers need not worry about navigating the entire website; they can directly access the landing page of a website.
Convenience
With a smartphone, QR codes can be made accessible to the public. Android and Apple phones' built-in scanner allows users to scan any QR code.
If you own an application, you can assist your customers in downloading the app through a QR code that will direct them to the app store, where they can download the file.
Less Carbon Footprint
If you are an environmentally-conscious person, you must be knowing that carbon footprint is the overall amount of greenhouse gases. Printed materials such as menus, brochures, receipts, magazines, etc., may be lessened. A printing press can encourage scanning QR codes, which can be personalised for each individual.
Safety and Security: A Question of Trust
Managing QR Codes is easy; you can use a few management services. There have been multiple reported phishing scams and fraudulent transactions. Hence many people are wary of using QR codes because they come with security risks.
To address this issue, secure a QR code platform that uses the custom domain and SSL features. It customises the QR Code URL's branding, hence making the code safer and more secure.
This generation has seen several innovations that changed the way we do things. 3-D printing makes it easier to manufacture products for testing. Social media is now a tool that allows real-time delivery of news and updates. Smartphones are continuously improved to reach their maximum potential.
QR Codes are paving the way for a convenient and accessible mode of service delivery. The contactless world is slowly becoming a norm.