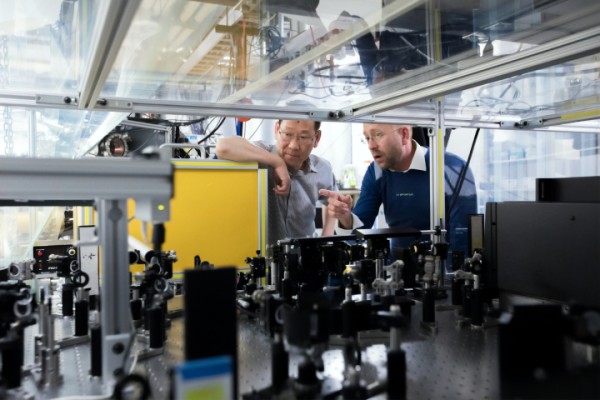 A lot of would-be innovators often lament that their idea would have been the best thing to happen to consumers -- had they been able to get it off the ground. Oftentimes, the biggest hindrance to these potentially spectacular ideas is not being able to make them a reality, as the one with the idea would not know how to start, let alone know enough to look for a reputable manufacturing company capable of making their idea a reality.
The logical thing to do in this situation is to find someone who could make all of your ideas a reality. This has led to many looking for a manufacturing company that is able to turn its vision into something that could be brought to the consumers. More than where to find a suitable manufacturing company, however, innovators and ideators should consider a far more important factor, which is how to find a good manufacturing company.
Learn What Type of Manufacturing Partner Could Be Better for Your Purposes
Your bright idea could be something that would benefit the entire world, or it could be the solution to a need in your community. The scope of ideas for manufacturing could be immensely vast, catering to a variety of needs and audiences, which is why it is important to consider what kind of manufacturing partner would work best with whatever idea you have for manufacturing.
Outright Manufacturer
There are easily dozens of manufacturing companies in a given area in most countries, with a high concentration being in the US, particularly in LA. Most would think that manufacturing typically involves the mass production of items on a huge scale, but manufacturers also take on projects that involve local and smaller-scale products, such as those brought out by the butcher, the baker, and even the candlestick maker.
Depending on the scale of your business, you may want to consider where the produced items from a manufacturer would go; if it goes directly to the consumers or if they go to a wholesaler. If your business is still in its relative infancy or you really prefer to go local and cater to a smaller market, dealing with a wholesaler might not be the best idea as they buy in bulk and squeeze in their own fees somewhere along the expenses for selling your items.
The different types of manufacturing industries include:
Textiles and clothing
Electronics, computers, and transportation
Food
Wood, leather, and paper
Metal
Petroleum, chemicals, and plastics
Wholesaler/Distributors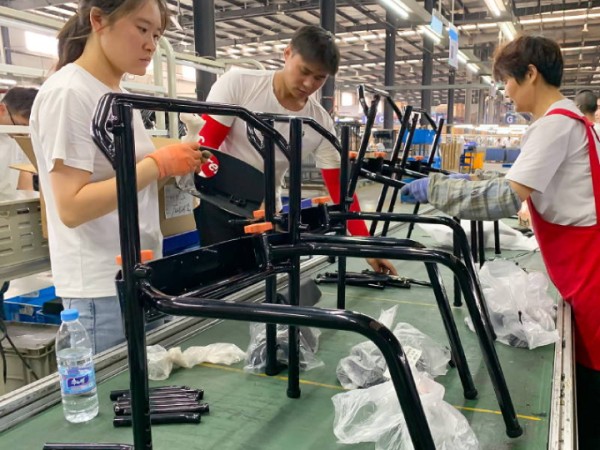 While wholesalers and distributors might not technically be actual manufacturers in that they are not largely responsible for the creation of a product, they are part of the distribution chain. An independent innovator could partner with a wholesaler or distributor and make use of their connection to outright manufacturers. In this manner, the innovator has not only secured a group that will make the idea a reality, but also a group that will ensure the created product will make it to stores and give back profit.
Wholesalers and distributors, however, operate on a larger scale and are best used if the product being developed is for use by most consumers. This means this kind of partnership would work best with food items, clothing, or anything else that could be distributed across the country or perhaps even globally once the operation becomes large enough to handle the demand and production of the item.
Trading Companies
There are also distributors who happen to own or work closely with one particular manufacturing group, and they may very well own this manufacturing group, or at least incorporated an existing manufacturing group into their own organisation. These trading companies are typically those that manufacture and distribute one or a few products, mostly so they could focus on building their brand alongside their operations.
Trading companies are mostly known as the business name behind a specific brand, as these groups will typically allow the brand to take centre stage when it comes to marketing and advertising. Wholesalers and distributors know enough of the corporate workings to deal with trading companies when they determine that there is a good demand for whatever item the trading company is known for. In most cases, these trading companies will go by whatever name they have been using instead of adopting the branding of whatever product they are known for, which is why their branding usually comes with the words "bottling", "foods", "distribution", "corporation", or "limited" added to their corporate name.
What Other Considerations Are Important When It Comes to Manufacturing?
Once the proper type of manufacturing partner has been found, it is also important to determine if the selected partner is able to help with the other considerations involved in manufacturing a product and establishing a unique brand. There was a time when these different considerations would often be done by different groups or companies, but the complexity and trouble of trying to coordinate all operational efforts have led many innovators to seek groups that offer most, if not all, of the needed considerations in manufacturing a product.
Licensing and Intellectual Property Rights
It's not enough that you come up with a brilliant idea and bring it to the public so that they could also enjoy the fantastic concept you came up with. These days, it is important that you own the idea, so that no one else could lay claim to it or duplicate it for their own benefit. This is why there are laws that protect a person's intellectual property rights or everything that has to do with the uniqueness and identity of the brand or product that you came up with.
This is why anyone who has a unique idea must take steps to have it patented so that the person who thought of it first can have all rights to it. This is why companies have trademarks to ideas and concepts so that whoever owns it will have the sole right to profit from it including the use of its name and likeness.
Building Prototypes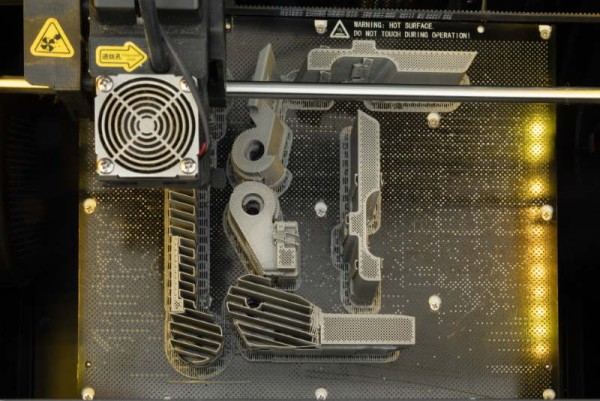 There are many safety laws that were made to protect consumers from faulty products and potentially hazardous things that are included in new ideas. This is why there is a battery of tests and trials that a new idea must go through to ensure that it does what it is intended to do and does not hurt any while it is being used. These guidelines are not just for the protection of the consumers, but also for the protection of the brand or company from wrongful lawsuits, as certain products are only intended to be used in certain ways, and using them in different ways could result in someone getting hurt.
Manufacturers necessarily have to construct prototypes of the idea to see if it does indeed stand up to the expectations set on it if it meets the industry safety standards, and if it is a product that is worth being made and distributed to the public. In many cases, the prototypes often give birth to other ideas which could also be pursued and perfected to be made for the public as well, which is why these prototypes are often used in industry case studies.
Ability to Source Materials
Many products have ingredients or are made up of materials that are sourced abroad or from far away places from the area of manufacturing. While creates an added selling point of being made from exotic materials or ingredients not found locally, it also adds to the cost of production. Having to find, store, and import the necessary materials could become expensive at some point, and if the manufacturing company is not savvy enough to have a network of suppliers, the cost of production may go up to the point where the profit is adversely affected.
A reputable manufacturing company will necessarily have a vast network of suppliers, storage providers, and even shippers that could bring the needed materials at a cost that is acceptable and in a timely manner so that production is not affected.


Explore these related articles for further insights
How To Create An Industry-Disrupting Product
7 Ways to Know if You Have a "Winner" Product Idea