Every path to a final product during product development is diverse, and each sector has challenges while innovating.
The process of product creation necessitates consistency and balance for most businesses. Entrepreneurs who want to be profitable and relevant must always come up with and produce new items that succeed in the market and provide significant value to their target market.
What is Product Development?
Product development is the entire process of bringing a product to the market. It also includes bringing an old product to a new market and updating an already existing product.
This process entails determining the market's demands, envisioning the product, creating the product roadmap, releasing the product, and gathering customer feedback.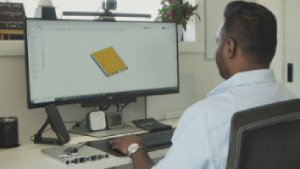 New Product Development (NPD)
An essential component of Product Design, New Product Development (NPD) is bringing a novel product concept to market.
The procedure doesn't finish until the conclusion of the product life cycle. By upgrading or including new features, you may iteratively create new versions while continuing to gather customer input.
7 Phases of Product Development
A product goes through different phases, from the original concept to the final market launch. Tasks are divided up in this manner to facilitate cross-departmental cooperation.
Phase 1. Ideation
Product Ideation, also known as brainstorming, is the initial step of developing a new product. Since the new product is still a concept, this step is sometimes referred to as concept generation.
The SCAMPER Model aims to provide seven practical approaches to finding innovative ideas and solutions.
S - Substitute - Choosing whether to replace one step of the process with another is usually the main topic of debate at this point. The replacement strategy typically offers additional options, so decision-makers can select alternate courses of action before taking the ultimate step.
C - Combine - A more effective output may be produced by combining two or more concepts, phases of the process, or products according to the combined approach.
A - Adapt - The term "adapt" describes a brainstorming session when ideas are adjusted or improved for a better result.
M- Modify, Minify or Magnify - The technique refers to changing the process to unleash more innovative capabilities or solve problems.
Modify: Change.
Magnify: Make it larger.
Minify: Make smaller
P - Put to Another Use - This involves employing commonplace items or methods for a different use or repurposing materials to address issues.
E - Eliminate or Elaborate - This seeks to locate the process elements that may be removed to enhance the process.
R - Reverse - This is used to investigate the creative possibilities while altering the process sequence.
With the help of the SCAMPER Model, you may create fresh interpretations of current concepts or modify them to fit a different target market or issue. Understanding the market's potential may also be improved by utilising information from the business analysis.
Phase 2. Research and Validation
A key component of product development is research. You could do a feasibility study or determine whether or not your suggested idea is a worthwhile investment.
It ensures you don't waste time, money, or effort producing a product or service that no one will buy. The opinion of a sizable, objective audience on whether or not they would purchase your goods is crucial.
Competitive analysis will invariably be used in validation and research. There are competitors present if your concept or market segment has the potential to gain market share.
Evaluate the demand for your product and the intensity of the competition using the data gathered through product validation and market research. It will be crucial to determine your competitive edge to determine what potential consumers like and dislike about you and your competition.
Phase 3. Planning
Product planning outlines a new product's key attributes, target market, and timetable for development. Companies may start their product development journey with a clear idea of what to do and for whom by having a product plan. A clear product plan helps ensure that you're moving towards your goal of releasing your product.
A sketch of your finished product is the ideal starting point for planning. The drawing should be as thorough, with labels describing the many features and functions. Create a comprehensible diagram that will explain your product and make a list of the items or components required using your diagram.
You should consider your product's sale price, category, and components. Before moving on to the sourcing and price phases, consider your items' packaging, labelling, and general quality. These factors will influence how you sell your goods to your target market.
Phase 4. Prototyping
Producing a finished product to serve as a sample for mass manufacturing is the goal of the Prototyping Phase of the product development process. Prototyping often entails testing numerous iterations of your product while gradually removing possibilities and improving upon existing designs until you are happy with a final prototype.
Testing a Minimum Viable Product (MVP) is essential at this point. A version of your product called the MVP has just enough features for early adopters. Early in the product development phase, it aids in validating a product concept. Doing this may improve the product and make it more useful for your target market.
Additionally, it enables product managers to iterate and makes tiny, gradual adjustments to the product by allowing them to acquire customer input feasibly.
Phase 5. Sourcing
Product sourcing is buying product inventory from a supplier, gathering the materials, and securing the partners needed for production. The businesses, tasks, and assets required to produce and deliver a good to a client are collectively called constructing your supply chain.
Standard product sourcing methods include finding a manufacturer for custom products, purchasing third-party goods from a wholesale supplier, and partnering with a drop shipper.
Whether to create your goods domestically or abroad must be made during the sourcing stage. Each alternative has benefits and drawbacks, and it would be a good idea to compare the two and see where you will benefit the most.
Phase 6. Costing
The process of figuring out the expenses needed for creating a specific product is called Product Costing. The use of components and raw materials, labour costs, and administrative expenses specific to one unit is included in this overall cost.
Add up your Cost of Goods Sold (COGS) to project a retail price using all the previously gathered data. To determine your potential gross margin, or profit, on each unit sold, you primarily have to solve for the total cost of goods sold (COGS). Decide on a pricing strategy for your product and deduct the COGS from that price.
You have to know better how much it will cost to make your product once you've finished your planning, prototyping, and sourcing.
Your raw materials, factory setup, production, and shipping expenses should be included. It would be best to consider shipping costs, import charges, and any tariffs you will have to pay to deliver your finished product to your consumer.
Phase 7. Commercialisation
Introducing new goods or services to the market is known as Product Commercialisation. Introducing or commercialising a new product is the culmination of new product development (NPD).
Before a product may be sold, its intellectual property must be protected by patents, trademark registrations, and other legal actions. Manufacturing may occur inside or be farmed out to other people's factories. When a product line is finished, marketing campaigns are used to raise awareness within the target market, which is reached through distribution networks and collaborations with merchants.
You now have a successful product ready to go into the market. The last step in this phase is to plan a product launch and release your product onto the market.
About Pro-Dev
Pro-Dev is your One-Stop Solution for Industrial Design and Product Development in Sydney. Pro-Dev works closely with all stakeholders to ensure the highest quality standard and uses independent compliance testing labs to meet compliance requirements for all the markets where the product will be sold (USA, EU, AU, NZ, Canada).
When your company needs the best industrial design Sydney offers, consider looking outside the borders for a team that delivers excellence with every project. Pro-Dev in Wellington, New Zealand, offers start-to-finish services that transcend simple build specifications to create trustworthy solutions for your brand.
Our one-stop solution to industrial design for Australia and the international community makes us an intelligent choice from ideation to commercialisation.