Design is all about problem-solving, and people-centred design approaches prioritise the user as the central element of the design process.
User-centred design (UCD) is an iterative design process that focuses on the users' needs and preferences at every stage of product development. It is a design approach that involves understanding the users' behaviour, goals, and pain points and then designing an easy and intuitive product for them. UCD puts the user at the centre of the design process and involves them in the design and development of the product.
UCD starts by identifying the product users and their needs, then designing and prototyping solutions that meet them. User feedback is continually gathered throughout the design process, which helps to refine and improve the product. UCD is a human-centred approach to design that takes into consideration the emotional and cognitive needs of the user, as well as their physical requirements. The ultimate goal of UCD is to create an intuitive and effortless product, which leads to better user experience, increased customer satisfaction, and a higher chance of product success in the market.
How is User-Centred Design Different from Human-Centred Design?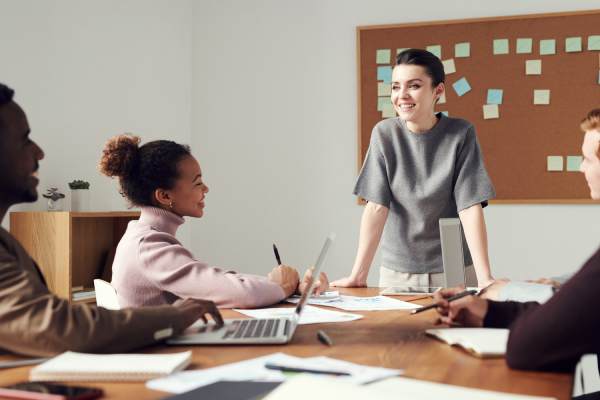 User-Centred Design (UCD) is a design process that focuses on putting users at the centre of product design and development. UCD involves developing a digital product while considering user requirements, objectives, and feedback and involves applying users throughout the design process via research and design techniques to create highly usable and accessible products.
Human-Centred Design is a broader concept that includes UCD as a subset. While all users are humans, not all humans will be users. User-Centred Design requires a deeper analysis of target users' particular habits and preferences to develop the right solutions to specific problems. Human-Centred Design considers a wide range of factors, including age, gender, social status, education, and professional background, to create products that are accessible to everyone.
The Importance of User-Centred Design
User-Centred Design (UCD) is crucial to product development success because it puts the customer at the centre of the process. By understanding the user's needs, preferences, and behaviours, companies can create more efficient, satisfying, and user-friendly products, leading to increased sales and customer loyalty.
Better Understanding Of User Needs
Involving users throughout the design process via various research and design techniques ensures that designers clearly understand user needs and requirements. This helps to create highly usable and accessible products that meet the target audience's needs.
Improved User Experience
Considering users' needs and preferences regarding features, tasks, goals, and user flows, designing and developing a product from the perspective of how it will be understood and used by the user ensures that the product is intuitive, efficient, and easy to use.
Reduced Costs
Ensuring that design changes are made early when they are less expensive to implement by involving users in the design process from the beginning helps identify design issues early. This reduces the need for costly redesigns later on.
Increased Customer Satisfaction
By focusing on the user, companies can create more engaging, effective, and enjoyable products, leading to increased customer loyalty.
Competitive Advantage
Companies can differentiate themselves in the marketplace and gain a competitive edge by creating more user-friendly and more accessible to use than their competitors' products.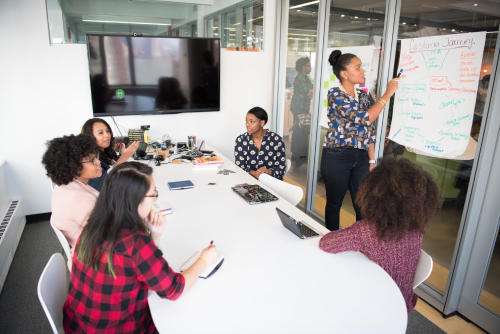 The User-Centered Design Process
User-Centred Design involves a set of steps that aim to create a product that meets the needs and goals of the end users. The process typically includes the following:
Identifying the target end users of the product and specifying the context of use.
Grouping data to formulate a set of requirements and user goals that must be met to ensure that the users' needs are satisfied.
Designing potential solutions can be iterative and evolve from a rough concept to a complete design.
Evaluating the product through usability testing and repeating the design process until the best design is achieved.
What are the Methods Used for Identifying Areas of Analysis?
Persona
Creating a persona to visualise the target audience and understand their behaviour, needs, goals, skills, attitudes, and more. This helps prioritise design work and make informed decisions about product features, navigation, interactions, and visual design.
Scenario
Understanding the daily life of the persona and the problems they face. Paying attention to small emotional and physical details can help create a product that meets the users' needs.
Use Case
Developing a series of steps that the persona can follow to achieve their goals.
What are the Methods Used for Information Gathering?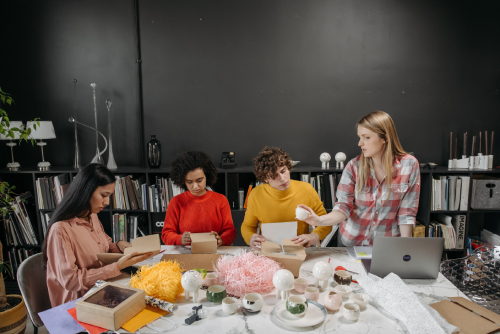 Focus Groups
Bringing together a group of users to discuss their thoughts and opinions on the product.
Usability Testing
Observing users as they interact with the product to identify any usability issues.
Card Sorting
Asking users to categorize information and features to understand how they expect the product to be organized.
Participatory Design
Involving users in the design process to create a product that meets their needs.
Questionnaires And Interviews
Gathering feedback from users through surveys and one-on-one interviews.
The Challenges of User-Centered Design
Time-Consuming Process
Gathering user feedback, conducting user research, and testing various prototypes can take a significant time. This can delay product development, resulting in missed opportunities to capitalise on market trends.
Potential for Scope Creep
Requiring a deep understanding of user needs can sometimes result in adding new features and functionality to the product. This can lead to scope creep, where the project's scope exceeds its original goals and budget.
Difficulty in Obtaining User Feedback
Some users may need help to articulate their needs and preferences effectively, making it difficult to obtain valuable insights. It can also be challenging to recruit representative samples of users for user testing.
Inability to Meet All User Needs
While creating products that meet user needs, meeting them is only sometimes possible. Conflicting user requirements or budget constraints may limit the ability to satisfy all users' needs and preferences.
Limited Creativity and Innovation
Focus on meeting user needs and preferences can sometimes limit creativity and innovation. Designers may hesitate to deviate too far from user expectations, resulting in less creative and innovative product designs.
Hire a Design Firm that Understands Your Vision
User-centred design is an essential approach to product development that guarantees the demands of the end users are prioritised throughout the design process. While it has its drawbacks, the advantages of user-centred design must be considered. By prioritising their demands, you may produce items that meet and surpass your target audience's expectations.
When adopting user-centred design, it is critical to collaborate with a product design company that understands your vision and has expertise in producing user-centric solutions. By doing so, you can guarantee that your product is not only aesthetically beautiful but also practical and intuitive for your target audience. If you want to create a product that will resonate with your target audience, consider teaming up with a product design firm that can lead you through the user-centred design process and help you reach your objectives.