Change is a constant that we deal with every day. Some people may find it inconvenient, but for entrepreneurs, innovators, and game-changers, the ultimate goal is to create a successful disruptive product. A product was borne out of the need to address the change and meet the demand.
One thing most influential innovators have in common is their willingness to disrupt traditional markets. The catch, however, if you are aiming to disrupt the industry or the competition, is that you should be willing to disrupt your own business first.
What is industry disruption?
Industry disruption means you are uniquely doing things that will allow you to stand out from the competition. You could jazz up your product by adding more to it. Or do the exact opposite: reducing a product's complexity to provide customers with a more straightforward or intuitive experience.
Examples of industry-disrupting innovations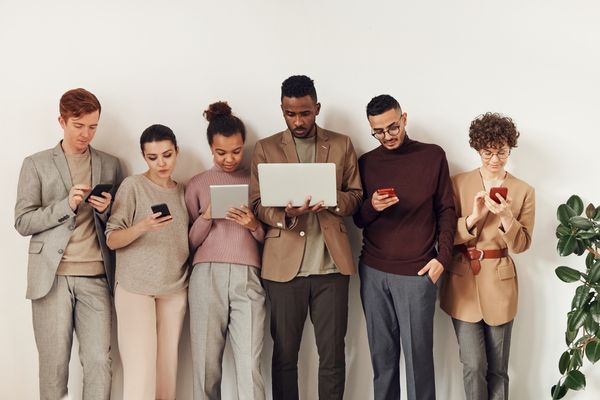 Your smartphone is the best example of an industry-disrupting innovation. Smartphones are handheld gadgets that can perform the functions of a computer or laptop, a communication device, and can be used for media viewing. Cellular phones have small processors, chips, and software applications to support these functions. And is considered the best because of the convenience.
Another good example is Netflix, which started as a DVD rental and sales site, and its operations began with offering an online subscription service through the internet. Through Netflix's Website, subscribers can choose movies and television titles, and the shows are then mailed to them as DVDs.
Fast-forward to the 2000s, when DVDs were phased out, slowly transitioning to downloadable movies that viewers could repeatedly watch at their convenience. The birth of streaming also changed the game, and the founders of Netflix took the risk of transitioning and becoming an online streaming platform.
But not everyone can pull off a thriving disruptive innovation. Here are some tips to help keep you on track.
Things to Remember
1. Offer a completely novel concept
The degree of influence or level of impact is the thing that differentiates change and disruption. Enhancing a good or service for the benefit of clients is one quality of a successful business. Making change means continuously improving an existing product or service to meet the demands of the public.
But to disrupt your market, you need to create a solution offering clients something they did not have previously or to cater to an underserved customer base.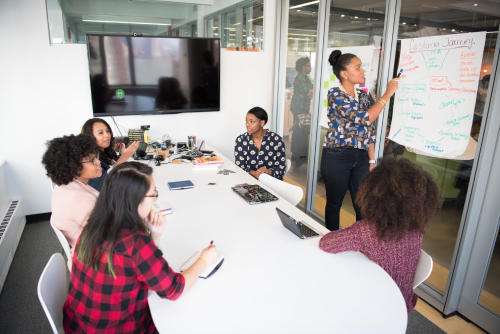 2. Creativity and innovation over "best practices."
There are specific problems that even established organisations prefer not to work on. Some of them, despite their resources, cannot react flexibly to changes in consumer needs, interests, and demands. These organisations are held back by what they consider their "best practices".
Best practices are not new ideas but solutions that you already have. Let go of what you think are your best practices because they can hinder you from exploring other potential solutions.
3. Technology and data working together
Regardless of how you do it or the kind of industry you try to disrupt, data and technology greatly help. Technology has transformed industries and consumer behaviour in a critical area of their lives.
Try to keep an eye on the market and identify areas where interest in new technologies is strongest. Proper research can help you predict which industries are most primed for disruption.
Steps to Successfully Disrupt the Industry
Let us go through the step-by-step process of applying the tips mentioned above.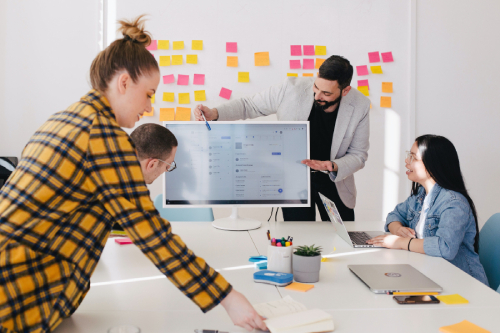 Step 1. Optimisation
For optimisation, you need to identify services or products that you can improve or develop to a different or full potential. Can this product be produced more efficiently and sold more profitably? In which part of the process can the product or service be improved?
You can also consider looking into industries that you can disrupt. Some markets may have a higher barrier to entry. But there is a tendency for companies operating in these industries to be complacent.
Businesses find ways to optimise their products and services to increase profitability and efficiency. So you may choose to redesign or improve existing products or services, or you can also consider looking into industries that you can disrupt.
Some markets may have a higher barrier to entry. But there is a tendency for companies operating in these industries to be complacent.
Step 2. Determine your key perceptions
A company is perceived differently by consumers. Current users of your product or service may deem you reputable, but non-users may find it unnecessary or expensive.
Potential clients may consider your brand a choice, but their knowledge about your product or service is superficial. Your rivals will see you as a threat, especially if you have a solid reputation. You may appear demanding to vendors, but ultimately, they understand that it is fair.
Determine these critical perceptions about the brand, including clients, prospects, competitors, partners, suppliers, and workers. Once identified, you will know to focus your efforts on potential customers' perceptions.
Step 3. Identify your disruption strategy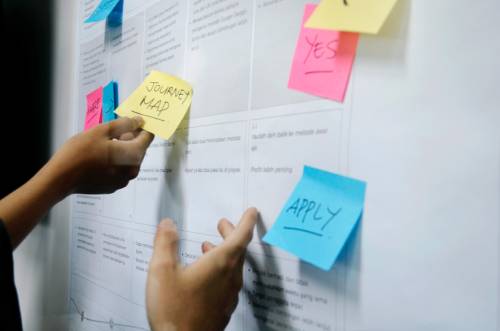 Identify the disruption strategy you want to employ. Disruption of the business model is the commonly used strategy. Do you need to add, improve or remove structures, systems or resources to safeguard stability and boost growth?
Some companies make use of new technology to streamline their production processes and cut down on costs. Sometimes businesses look into areas they think need improvement and incorporate solutions they deem necessary.
By breaking away from best practices, you can always find a more viable solution that can revolutionise processes in their markets.
You can also consider disrupting the consumer experience by completely changing how consumers experience a product or service. Take Uber as an example. Users were in charge of their bookings; they no longer needed to wait long to hail a cab, etc.
Also, protect your stability by ensuring that your core items are of high and dependable quality. Continue to invest in the framework customer support infrastructure to help handle any issues quickly and effectively.
Support growth by developing your sales and marketing personnel invest in new ways to bring in customers. It would help if you also have the capital to support your growth plans. Make a financial plan to aid you as you forecast your spending, and ensure the availability of funds.
Review your overall organisational structure, and make necessary revisions where it is needed. You must ensure that your company can efficiently carry out its plans.
Step 4. Explore
Exploring is an essential step in disrupting traditional marketplaces and industries. You must explore and look for the value that will attract new customers.
You must continue to stay relevant and proactively find ways to improve your product and services. Staying ahead of the curve does not mean chasing the latest technology but keeping an open mind and being inclined to try new ideas.
Do not stop exploring new opportunities or possibilities. Sometimes you may have ideas off the top of your head, or you are faced with a dilemma that others may experience.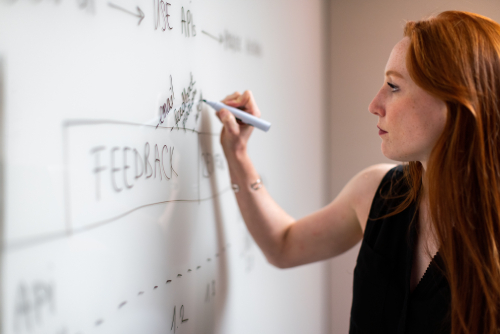 Step 5. Competition
In business, competitors help you improve; without competition, there is a tendency that your growth will remain stagnant. Do not limit your ability to compete despite the many factors that can hinder you from fully utilising your potential.
You are probably having difficulty gaining market share because of the presence of other companies or organisations in the same industry. Or current perceptions of potential customers are affecting your sales; it makes retaining and attracting consumers a challenge.
Regardless of the hurdles, it would help strategically create your action plan. Although there are areas that are out of your control, such as economic conditions, you can go around and create a strategy that can address the issue.
Play to your strengths: use your advantages against competitors' disadvantages.
Step 6. Identify your key audiences
A key audience is a group that includes potential customers, existing clients, employees, and investors. It would help if you kept them in mind when planning your product or service; they are the main factor you should consider when it comes to success.
The critical part is ensuring that you understand their motivations. What drives them to decide to choose your brand? It is essential to ensure that your business continues to succeed in the future.
Potential customers will always seek something, the final nail to the coffin, the factor that will push them to go for your brand. They want to know if your service or product is worth spending time and money on. So you have to reassure them that you are the best option.
The preferences of your existing clients, however, will differ considerably. Current clients of your brand are concerned with the quality of service your render, and since they already know how you work, they expect you to continue providing them with the same level of service.
Your employees also want stability and security, and it would help if you assured them they could rely on you to provide employment and a stable working environment.
Creating an industry-disrupting product is not always about beating your competition. Remember, you are your own biggest competitor. Through this guide, you can create a strategic plan to determine which areas you want to improve and the industry you want to disrupt.