Successful product launch depends heavily on the quality of product management. How your company handles each stage, right from product development to post-launch user experience, determines whether your new product makes a mark on your target market.
In this article, we look at what product management is, how product strategy plays a role here, and why the product manager role is very important.
What is product management?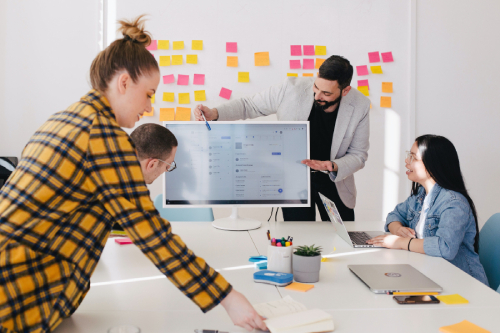 Product management refers to a series of activities that deal with managing a product's lifecycle. The product management job starts right from planning for a new product. It includes every day to day task that is performed to plan, design, develop, promote and launch a product, plus manage post-launch customer feedback and experience.
The primary objective of product management is to build a product that adds value to customers. Employers and C-suite management roles work with the product manager and engineering teams to develop and launch a high-quality customer-focused product.
The product manager is at the helm of the product management job. The product manager collaborates with top management and the engineering team to articulate how to develop the product. This role involves managing the start-to-finish operations in a product's lifecycle. The product manager works with various departments to ensure that the entire company operates as a cohesive unit to bring the product vision to life.
Role of product management in product success
Product management is exceptionally important when your company wants to launch a new product. Some of the reasons why a well planned and smartly implemented product management process leads to product success are –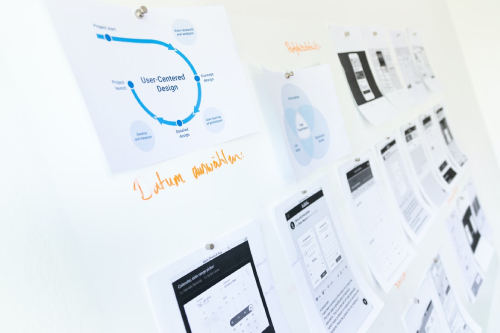 Product management leads to sustainable products
Since product management takes into consideration the needs of the customer, companies start to build value into their products right from scratch. This ensures that the newly created product is something that people want to buy and which helps solve their unique needs and challenges. Such products will have a greater chance of being bought and recommended by customers, making their demand evergreen.
Product management reduces the need for product reworking and product failure.
From a hardware & software development perspective, such a customer-centered product requires little reworking at the design and development level. This is because everything has already been planned to keep in mind what the end consumer wants. This will save precious company resources and reduce the product's time to market. When the product is launched, it will lower the chances of outright product failure or drastic changes to the primary design.
Product management helps increase sales and revenues.
One of the main functions of product management is its role in increasing sales and revenues. It improves communication and collaboration between the product owner (i.e., the product manager), the engineering teams, and other customer-facing teams. This includes sales and customer support teams.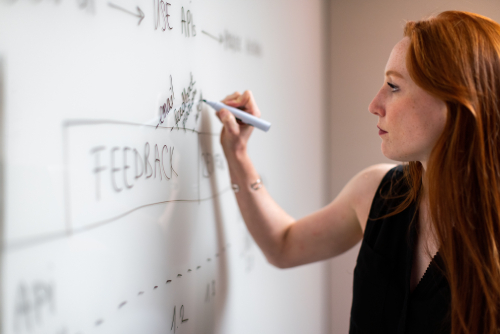 Let's talk about sales first. A large part of the jobs of both the product management team and the sales team is understanding what the customer wants. Each team can help the other achieve its short-term and long-term goals by working together. First off, product management helps the engineering team liaise successfully with sales teams and design product elements/features that the target market wants. Second, product management ensures that the sales team gets the correct information about the new product to help them plan a compelling sales pitch when contacting prospects. The development team can share case studies, product test reports, and more with the sales team to give them the information they need to generate leads and close the sales.
The product development team can work closely with the customer support staff to find out customer feedback about the new product when it comes to the customers support team. That way, the design & development team can keep making any modifications or additions at the earliest, without waiting for any issues to pile up. New product iterations will be of higher quality and will be less likely to be rejected in the market, leading to fewer losses and higher revenues.
Product management strengthens the company's position in the industry.
Product management isn't just about developing and launching a product, and it involves being responsive to market evolution and ensuring the company moves along the right track.
The product management team in the company, which comprises the product owner, engineering team, and product marketing team, keeps track of industry developments to inform the product designers of changing trends and needs. They also keep an eye on competitors' performance and new product launches to ensure that your business stays ahead of the curve. By doing this, they protect and preserve the company's position in the dynamically changing industry.
Stages in the product management process
Product management is a process. There are various stages involved in product management. Let's discuss them now –
Product ideation & screening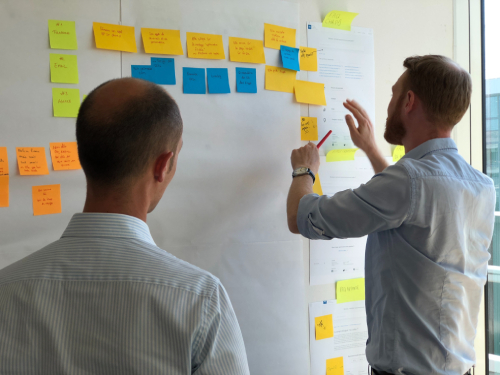 The first stage of product management is ideation – where you come up with ideas for the new product you want to create and launch. When we talk of new products, these could be –
New to the world products.
New to the firm products.
Additions to existing firm product lines.
Upgrades or modifications to existing products in the company portfolio.
Modifying existing products for new applications.
At this stage, your product team will come up with multiple ideas and sound them off each other. Both the product team and employees in the management roles will work together to screen through these ideas based on cost, time to market, expected profits, competition, etc., to select a single feasible idea. Tools like SWOT analysis and PESTLE analysis may be used here.
Market research
Next, your team will conduct comprehensive research to identify –
A number of similar products are present in the market.
How close is the similarity & what may be missing from those products?
Competitor weaknesses you can take advantage of.
Cost vs. benefit of manufacturing this product for this market.
Size of the target market for your product.
What this target market may be looking for in such a product.
Your company's ability to create such a product.
Customer/prospect avatar – Demographic, psychographic, and taste differences.
Preferred functional and aesthetic specifications.
Expected revenues and expenditures from this idea.
If the research indicates that the product vision can be made into reality, it's time to move on to the next stage.
Product strategy development and product roadmap creation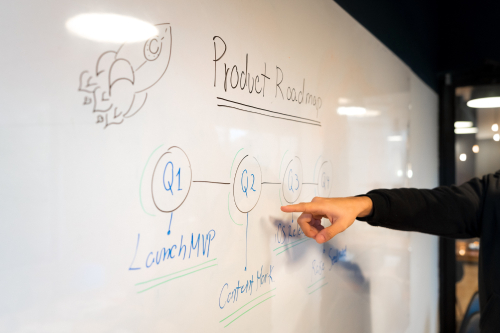 A product strategy refers to the company's long-term vision for a particular product. When it comes to product management, companies must strategize how they intend to bring the product vision to life, what challenges and pain points they may experience, and what the business can do to address these.
When this strategy is drilled down further to describe more nuanced activities, and day to day responsibilities, it becomes what is called a product roadmap.
In essence, a product strategy is a fundamental blueprint that forms the foundation of a new product. A product roadmap is the meaty actionable plan for every stage and activity within the product development and product management process. This roadmap gives a detailed guide to both the internal and external stakeholders of the company about how to implement their plans and strategy. It offers an order of priority for tasks, key performance indicators for each stage of the product development and management process, and short-term goals to achieve.
Product design & development
At this stage is the actual implementation of the roadmap. Here the hardware & software development teams work together to create an initial design for the product. The product manager liaises with other departments like sourcing, sales, finance, delivery, etc., to understand how best to build a product that is feasible and which can offer real value to customers.
Minimum viable product (MVP) market testing, feedback collection & MVP improvements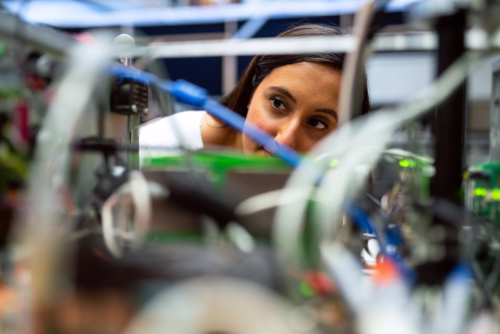 When the new product reaches a developmental stage where it can be used by customers, it is tested for performance. At this stage, it is still considered a minimum viable product (MVP) and not a fully developed product.
The MVP may be given as free samples to a small population. Or it may be sold in select geography at a low starting price. The opinions and reactions of the users will be noted, along with active feedback. This stage is crucial to product management since it helps the company create a product that is designed for customers to add true value.
Any changes that may be suggested or any other observed flaws in the MVP will be addressed at this stage. This MVP market testing, feedback collection, and MVP improvement loop will continue happening until the product reaches a developmental stage where it is relatively free of all flaws and can be safely used by customers.
Product Marketing
This stage happens after the product's design is finalized and production is underway for more units before the official launch. The product manager works with the marketing team to create content to advertise the upcoming launch. More marketing materials will be created to facilitate prospects' decision-making and purchase journeys.
Product launch
The product launch refers to the formal release and introduction of the product to the world. The launch can happen in multiple ways, from simple advertisements to full-scale parties. This is again a great time to collect user feedback and plan for future product iterations.
Post-launch customer support
The role of a product management team does not end with the launch. Product development isn't a linear process; instead, it involves continuous improvements and updates. The product management team will also take care of the post-launch customer feedback collection, support provision, product modifications, etc.
The product management team is responsible for the product until it is retired from its product portfolio.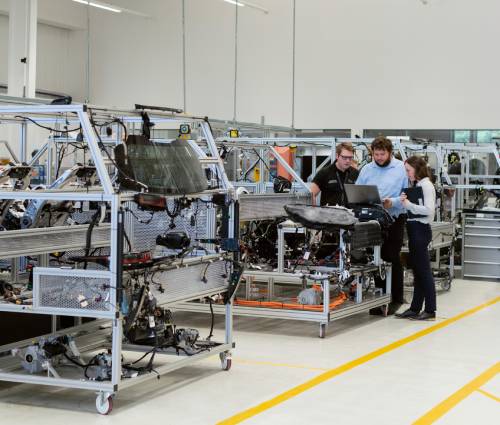 A great product manager and the perfect development teams can make your product launch a roaring success.
Product management can set your company up for success in your competitive market when done smartly and skillfully. Whether you're a start-up releasing its very first product or a decades-old company looking to revamp your product management process, you can work wonders when you have an expert's insights at your disposal.
Our team of highly experienced product managers and engineering teams at Pro Dev have helped many companies worldwide and from different industries bring their product visions to life. Our tailored product design, development and project management services can give you the leg up you need to thrive in your market. Contact us to start discussing your product management needs.