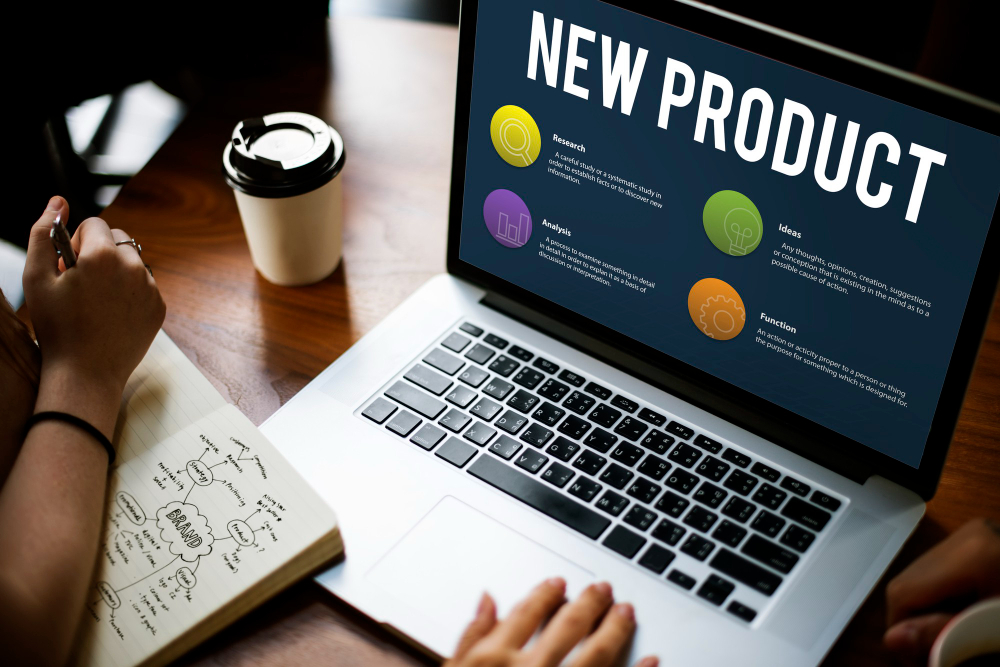 Ask anyone into new product development, and they will mostly agree: bringing a new product from idea to reality is the most beautiful and nerve-wracking thing in the world.
The mere idea of being able to introduce a new product into the market is one of the most exciting prospects anyone could ever have. However, once the reality of the process and all the needful considerations set in, things begin to get real, and everyone involved begins to feel the total weight of the process.
This is not necessarily limited to a new product, as many companies have reinvented whatever they are known for and have become all the better for it.
Seeking to improve an existing product is a great way to show the consumers that the company has the market's interest at heart. It is not content with simply offering what is already liked but is keen on making it even better.
Product ideas, however, don't continually improve overnight, and in some cases, it could take years or even decades for a company to decide to up their game regarding product offering. This is why it is usually a minimum viable product that hits the market first since the company would want to know if there is money to be made in what they make.
Nevertheless, the things that go into the product development process are all geared towards improvement, innovation, and ingenuity since these elements are typically the only way a company can find an advantage over the competition.
Exercises in Idea Generation
As with everything, the new product development process always begins with a bright idea. Bright ideas often come in the most unexpected way, which is why innovators and Imagineers often have amusing anecdotes about how they came about the idea of the breakthrough product concept they pitched to the company management.
Engaging in exercises in idea generation could be wildly unpredictable, which is to be expected given the nature of tapping into everyone involved's creative energies.
This is why there is a need to set specific parameters before engaging in idea-generation exercises so that all ideas generated are relevant to the initial goal: creating a new product or improving an existing one.
Generally speaking, there are two main avenues that people involved in idea generation could take: that of creating an entirely new product that answers an existing need by the market or the creation of a product that is entirely new and unheard of that could become widely successful and create an entirely new need in consumers.
A New Product for an Old Need
Creating a new product for an old consumer need is risky and rewarding. It is risky that new product ideas to answer existing consumer needs will result in a product competing with countless others already in circulation.
In a market saturated with products that are carbon copies of others, trying to garner the consumers' attention is already a challenging task, let alone trying to win them over from whatever similar product they are already used to and buy regularly.
Choosing this path has often been the downfall of many new brands and products, as they simply failed to win over a profitable chunk of the market to sustain their product continued production and distribution.
Choosing to muscle in on a niche that might already be dominated by bigger, older brands might seem like a no-brainer for many, as the prospect of being able to show up the brands that have been in the industry longer is indescribably tempting. Still, it bears remembering that there is a reason why these bigger and older brands have been around for as long as they have.
These brands have already become household names in their own right by trying to figure out what the consumers might want, what they are willing to shell out money for, and what they could desire about the product moving forward. Unless your ideas to develop a new product to challenge these existing brands come with an exceedingly brilliant way to trump the competition, every move in the market might seem like an uphill battle.
A Singular Concept to Create a New Need
The other avenue one may take in developing a new and successful product requires nothing short of genius, as it involves creating a new need that consumers have never had. This idea follows the notion that you are helping the consumers by filling in a need they never knew they had.
This involves figuring out a product design that is not just something of a one-off or a novelty, as it should be able to stand the test of surviving initial market introduction and continually fuel the consumer's need for it. This is all well and good when it does begin to pick up because the curiosity for something new and innovative is an infectious thing amongst the consumers, as more and more people would want to know what the fuss is all about and why this new thing is taking the buying public by storm.
The main danger to this new and singular concept is sustainability. A product that has never been made before might not have all the necessary materials, ingredients, processes, distribution methods, and everything else that works for existing products. This puts the company in a very delicate position, particularly if the company is just starting without the luxury of having a huge capital to rely on.
Suppose no significant revenue has been generated from introducing the new product within the first year of it hitting the market. In that case, the chances of continuance begin to become bleak until it comes to a point where the company will need to cut its losses. This is why planning is of the utmost importance in creating a singularly unique product, as it will determine just how far along the company can bring the new product by way of production, marketing, distribution, and everything else needed to sustain the business.
Idea and Concept Screening Considerations
As the business becomes more aware of how vital a sound plan of action is to bring a new product to market, engaging in a thorough idea and screening activity becomes essential so that the potential and risks involved in the new product may be brought to light.
This is important to note because everyone in the development team could be riding on the euphoric state brought on by creating something new, and this could last for a while, but this very same euphoric state could also blind the business to the other side of the equation of product development; that of creating contingencies.
A large portion of the initial stage would be best devoted to asking questions relevant to the "what ifs" of the new product because there is a good chance that these probabilities could manifest at the worst possible moment and take the entire endeavour down,
Product management should not be solely devoted to seeing the upside of bringing something new to the market. It should also involve dwelling on worst-case scenarios so that the proper response can be prepared because some businesses cannot bounce back from being brought down by mistakes made along the way.
It is essential to know that this phase should also be devoted to tearing the entire concept apart to see where the potential flows or oversights are because there is a need to discover these things at the earliest time possible, as these considerations often tend to become magnified if not detected and addressed at once.
There are stories of how mistakes led to discovering new and better things. Still, in most cases, the discovery of mistakes much later in the development phase is not a good thing, as the mistake might be so far along the process that there is little to be done to correct it, if at all. This is the only instance where fault-finding is beneficial to a lot of things because it gives the entire team insight as to what might go wrong, what might be done better, what needs to be avoided, and everything related to these things.
Actual Development and Prototyping
Once the product development team moves from the drawings and drafts to actual development, more testing and tearing apart of the concept will commence because this is where it all begins to take actual form. An idea put to paper helps everyone remember it, but once the idea is given form, everyone can begin to understand it better.
Some things might be appreciated in a theoretical and technical manner when it is still on paper or when it is shown in a digital blueprint. Still, once the design takes physical form, the opportunity to put it through more rigorous scrutiny becomes apparent.
This is a unique opportunity because everything that is wrong with the product needs to be seen at this early phase so that any adjustments needed in any part of the production can be implemented without much disruption.
Concept development and testing is an excellent opportunity to determine if it would be better to go out with a minimum viable product at first, mainly if the deadline for the product launch is dangerously close or if there is still time and ample resources for further improvement somewhere along the project.
The development team needs to agree with management at this point on things that are relevant to expectations for the final product. Releasing a product with only the basic core features is not such a bad idea, as it leaves room for further improvement that could take on both ideas from the developers and the feedback from the consumers who have tried the product. This is where prototyping comes into play.
Prototyping and The Benefits of Feedback
Product claims are risky because when a brand brings out these claims for the public to see, they run the risk of the consumers taking them up on these claims. This is a risk as it could go well, with the public being pleasantly surprised that the product does live up to the claims that come with it, or it could go wrong with the testing consumers going public with their relevant findings.
An old marketing anecdote maintains that a pleased customer will tell ten other people they know about how good their experience was with a product. Still, a displeased customer will tell 1000 others how bad their experience was, and they will even convince 1000 others to tell more people about the bad experience. This is one instance where the saying that "bad PR is better than no PR" holds no truth.
This risk, however, is one that a product manager is often willing to take. This is why many resort to the product strategy of including a small group of consumers as part of an unbiased prototype testing activity to see how the consumers might react to the initial finished product. The product team will consider every bit of data from this activity as these are real and organic responses from potential consumers regarding their experience with the prototype.
Many people who see marketing sampling done on a successful new product might not know that it already went through several similar testing phases similar to what they saw. In some earlier cases, the results might not point to the product as successful.
The Surprising Results of Beta Testing
Releasing a minimum viable product as an initial offer to the public is highly beneficial as part of the product roadmap. A product made with just the core features opens up the possibility of further improvements, and this is where the type of team managing the product will be revealed.
Those who believe they know better will claim they will bank on years of experience and research and implement changes or "improvements" based on what they know will work best with the consumers. These people will claim that, after all, they were the ones who made the product, so they are justified in knowing what innovation would suit it the best.
The other kind of team will conduct beta testing with actual consumers, presenting the base item with core features and then comparing it with a new and improved item, which they will have actual consumers test. This is accurate beta testing as it elicits an honest response from consumers involving a control factor and a deviation that is assumed to be the improvement.
Consumer preference could be based on personal choices instead of objective selections. Some consumers will always prefer the things they have gotten used to, as familiarity gives them a sense of satisfaction. In contrast, others may be pretty objective and point out what makes the deviation better than the control factor.
Regardless of the results, beta testing appropriately done with the participation of actual consumers will always yield precious data as it is honest and from the people who make the production and continuance of the product possible.
Inclusion of Market Strategy into Plans
The success of the product development strategy also necessarily includes considerations relevant to the product life cycle of the item even before it hits the market. Some might argue that this is impossible given that consumers could be fickle and there is insufficient data to consider what might happen. Still, the development cycle's prototyping and beta testing phase will already give insight into what might happen moving forward with the product.
Granted that the most critical data could come from those who use the product, as this is factual data, initial customer acceptance from the time that the marketing for a new product is done to the time that enough units have been sold to make an assessment will yield perhaps the most critical data that could be used for product assessment.
This is because consumers today are outspoken in their preferences and opinions. Unlike in the early years of marketing, where consumers needed to be coaxed to express their opinions, the advent of social media and sharing sites today offers a profound way of knowing just what the public thinks of a product. This holds even for a new market the business might target for its product offering.
More Factors Play into the Product Development Project
These are a few factors that could play into successful new product development. Still, the reality is that many other factors could also influence how the entire exercise turns out. These could include both the business and the consumers alike since any change or deviation from both could reflect on the quality and perception of the product in the market.