"Good design is a form of respect—on the part of the producer for the person who will spend hard-earned cash on the product, use the product, own the product."
― David Brown
Product design is a comprehensive word encompassing all processes involved in developing and manufacturing tangible and intangible objects.
A product designer understands what it takes to produce a functional and aesthetically pleasing design. Creating a successful product design requires much effort, but another issue is rectifying faults and consistently staying current with new trends.
Product Design
Product design, by definition, is the process of creating a product, which involves the originality of an idea. Product design focuses on function and form; it develops tangible items utilised in everyday life.
The Importance of Product Design
Product design is crucial because it gives consumers a unique and creative experience. Consequently, the product's design may attract and retain customers. The design of a product may go a long way towards providing a memorable experience that fosters strong brand loyalty.
Product design is critical for offering usefulness to customers, and the product must provide value to the user. The most crucial aspect of building a successful product is ensuring consumers want to buy and use it repeatedly. It is an important phase in product development since it guarantees that the finished product is customer-friendly, presentable, and profitable.


Read: Understanding the Phases of Product Development
Understanding What Your Product Designer Does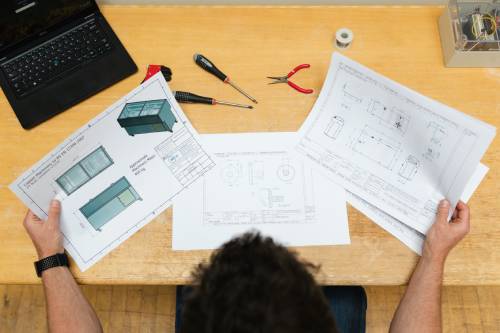 A Product Designer collaborates across disciplines to create the next generation of products. Product designers ensure that a product fits consumers' demands, is visually beautiful, and operates properly. They are responsible for comprehending consumer requirements, problem-solving, and developing visually beautiful, practical goods.
In the digital arena, Product Designers are think tanks and problem solvers, and they develop a brand vision and lead their clients towards that objective. To do so, they must first comprehend their client's business - what motivates it, how it operates, and why it flourishes or fails.
While this task can be difficult because they operate in many different areas, Product designers use their understanding of manufacturing methods, materials, and engineering to create new designs and enhance old ones.
5 Common Roles of Product Designers
Product designers are frequently responsible for developing fresh concepts for everyday items or inventing new ones. It is a vast area with several subtleties and specialities, and it is a multidisciplinary process that necessitates knowledge of production, engineering, and aesthetics to develop a product.
1. Graphic Design
Product design includes the entire process from concept to manufacturing. The graphic designer's function in this process is to develop appealing and informative packaging. On the one hand, you must ensure that the packaging will catch consumers' attention at first sight at the retail store. A product designer who works as a graphic designer generates images for your business and ensures that your target audience receives them appropriately.
2. Data Analysis
Data is everywhere in the digital age. It's no longer something to be gathered and stored but rather a resource to be harnessed and applied. Data provides valuable insight into consumer behaviour – enabling businesses of all sizes to find growth opportunities previously obscured by information asymmetry.
3. UX Design
UX designers are in charge of creating the appearance and feel of a website or application. They are involved at every stage of the design process, from conception through project completion. These professionals must communicate effectively and efficiently, vocally and visually, because they interact closely with other team members.
4. Prototyping
At the core of every great product, a designer is a strong understanding of how to prototype. Prototyping is an essential skill that allows you to show stakeholders and clients your vision for their product or service. It's also precious in the design process, allowing you to quickly and easily test ideas.
5. Marketing
Product designers can approach data differently than traditional marketing teams, and they can make it work for them using the right tools. For example, they can use data to understand what features customers want most, which features they care about, where their competitors rank, and other pertinent information that requires attention to detail.
Summary
Product design is a broad term encompassing several disciplines, from user experience to industrial design and a creative field that combines various aspects of craft and art to solve practical problems.
In this fast-paced world, product designers are responsible for creating and improving the user experience of various products, including clothes, furniture, electronics, vehicles, and more. Designers work with engineers to create concepts and prototypes using computer-aided design software.
About Pro-Dev
Pro-Dev is your One-Stop Solution for Industrial Design and Product Development in Sydney. Pro-Dev ensures the highest quality standard and uses independent compliance testing labs to meet compliance requirements for all the markets where the product will be sold (USA, EU, AU, NZ, Canada).
When your company needs the best industrial design, consider looking for a team that delivers excellence with every project. Pro-Dev in Auckland, New Zealand, offers start-to-finish services that transcend simple build specifications to create trustworthy solutions for your brand. Our one-stop solution to industrial design for Australia and the international community makes us an intelligent choice from conception to manufacturing.